The bone-chilling murder story of Samantha Koenig is not an unknown incident. She was only 18 when a serial killer, Israel Keyes, kidnapped and murdered her in Anchorage, Alaska. The most horrifying part of the murder was that he sewed her eyelids open for a chilling proof of life photo.
Samantha Koenig's story spread worldwide like wildfire. It is a misery that the girl could never get justice. However, the police successfully managed to get hold of the murderer after her death.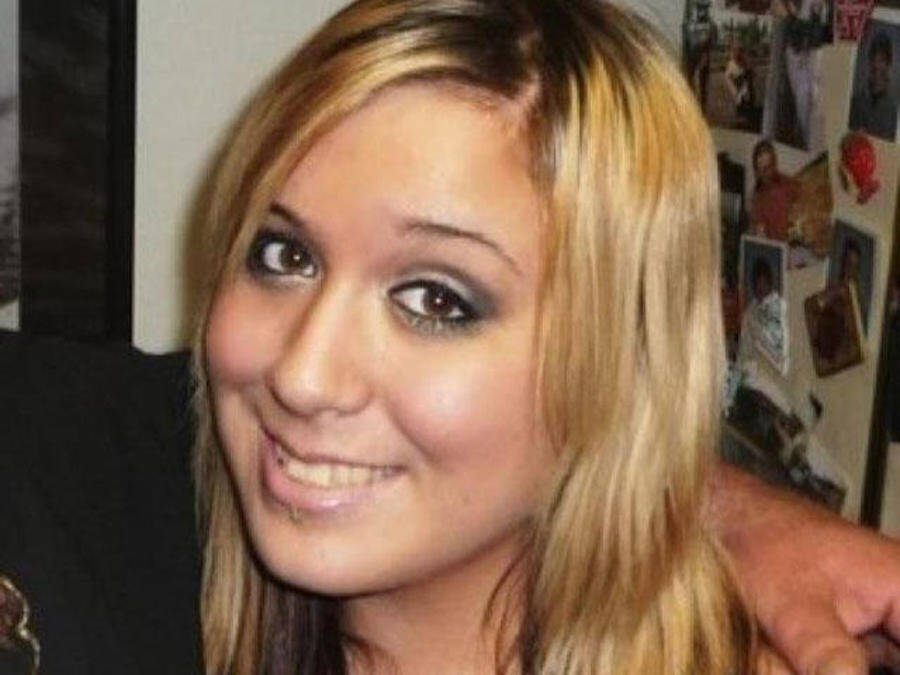 Here are the details of Samantha Koenig's story. We suggest you read it at your own risk.
She was Having Just Another Day
It was like any other day for the 18-year-old female, and she was working her shift at the Common Grounds coffee stand downtown in Anchorage. As she was finishing, the young barista was approached by a man. His identity remained hidden under a ski mask. He ordered a coffee and tied Samantha's hands together with zip ties before forcing her into his car with a gun to her head.
Little did she know her abduction would be followed by murder!
Keyes Didn't Kill Samantha Immediately
The murderer did not kill his victim immediately after her abduction. He kept her alive for several hours and brought her back to her work so that she could get her cell phone. He used it to send a fake text message to her boyfriend, who was supposed to pick her up after work.
Israel Keyes took Samantha to his property, tied her in a shed, and used a radio to cover up her screams for help.
Israel Keyes – The Man With Blood on his Hands
Israel Keyes was originally from Utah. He claimed to have committed his first murder in 1998, right after he enlisted in the United States Army. Before coming to Samantha, he had murdered nine people from multiple states, including Vermont, Washington, New York, and Florida.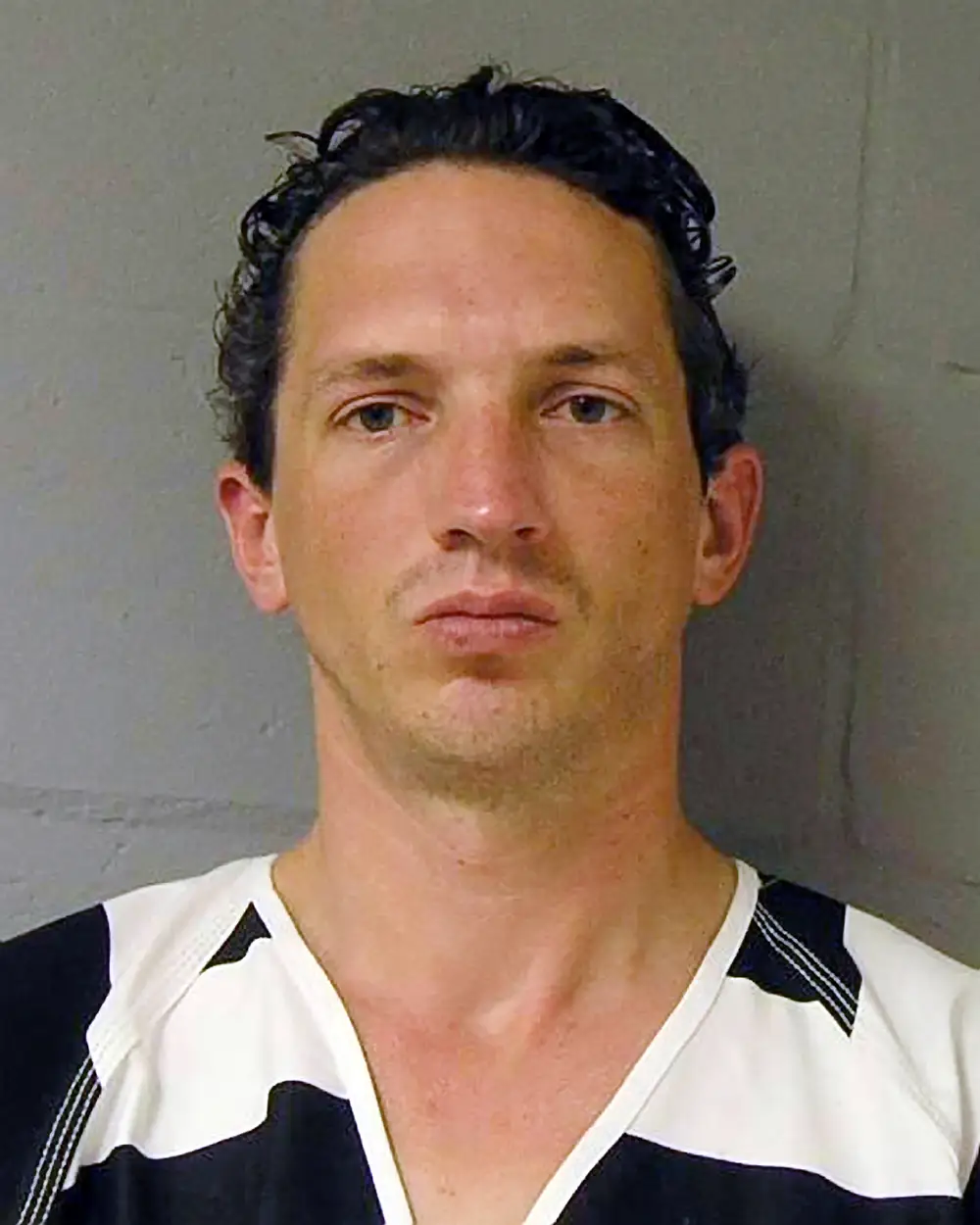 Keyes lived with his girlfriend Kimberly and his 10-year-old daughter. He had never before killed so close to home.
The Chilling Details into Samantha's Murder
Keyes killed Samantha in his own backyard, and the details of her murder are frightening.
When he abducted Samantha, he told her it was for robbery and ordered her to turn off the lights of the coffee shop. After she turned off the lights, he bound her hands, jumped through the window, and stuffed napkins into her mouth, forcing her to move out of the stand and get into his pickup truck. Scared, she did as directed.
While driving to his house, he told the victim that he only wanted to hold her for ransom. However, it was a sheer lie. After taking Samantha's debit card and cell phone, he did not need her alive anymore. He took her from his truck and shifted her into his tool shed, tying her up by the neck.
Keyes went inside to check on his girlfriend and daughter and ensure they were asleep. He poured a glass of wine, drank in front of Samantha, and told her how he would rape her before strangling her to death with the rope he had already tied around her neck and he did exactly the same. Leaving her body, he went back to his home and at 5 am, he called the cab to the airport and flew to New Orleans for a 2-week Caribbean cruise he had planned with his family.
When Keyes Took Samantha's Ransom Photo
The victim wasn't reported missing until the very next day, hours after she was already dead. The FBI immediately descended on Anchorage to find Samantha. However, all their efforts were in vain because there weren't enough leads to locate her.
Keyes returned from his vacation and decided to take Samantha's ransom photo and promised her parents that she would be left unharmed if they gave him the ransom. While she had died by this time, Keyes ensured to show her alive in the photo.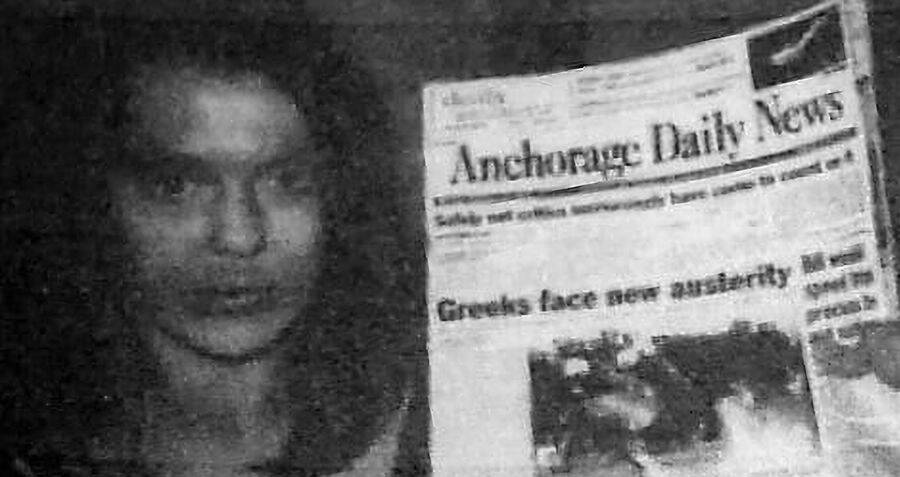 He sewed her eyelids open with a fishing line, braided her hair, and applied makeup to her face. Keyes then propped the body against the wall and took the picture. He called this photo 'proof of life' indicating that the victim wasn't harmed by him.
Keyes also texted Samantha's boyfriend from her phone and told him to look for a package in the local park. Anchorage police found the photo and note demanding $30,000 to be deposited in Samantha's bank account. Wanting to see their daughter alive, the parents paid the said sum.
Unfortunately, Samantha could never return to her parents.
Keyes Disposed of Samantha's Remains in a Lake
After getting the ransom, Israel Keyes dismembered the victim's body and disposed of all her remains in the frozen lake outside Palmer, Alaska, to the north.
The FBI Caught the Serial Killer
After depositing money into her account, her debit card started pinging. It denoted several locations – Anchorage, Arizona, New Mexico, and Texas. The FBI quickly figured out that her abductor was traveling east along Interstate 10. Besides this, the murderer committed a mistake in one of his first withdrawals. An ATM camera captured a white Ford Focus and showed a masked man, making it easy for the officials to catch him.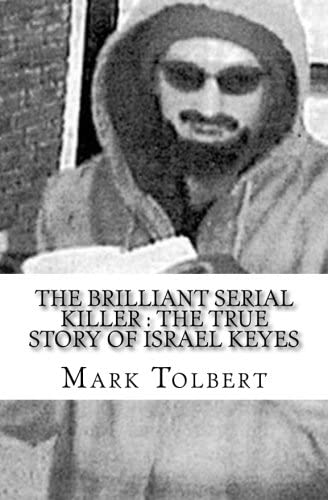 The information was then pushed out to law enforcement across the entire corridor. Within a few days of such information, a Texas state trooper spotted a car in the town of Shepherd in a hotel parking lot. He waited for the owner to come out and followed until the car sped up, pulling Keyes over the second he did. Upon searching the vehicle, he found Samantha's ATM card, cell phone, and the same disguise that Keyes wore while getting captured in the cameras.
Samantha's Body was Discovered Days after her Murder
Samantha's murder was committed in February. However, her body was discovered in the first week of April, a few days after Israel Keyes confessed to murdering her. During his confession, he explained how he had staged the ransom by sewing the victim's eyelids open.
The Murderer took his Own Life
In May 2012, Israel Keyes tried escaping from a courtroom after breaking his leg irons during a routine hearing. But soon, the authorities restrained him, and his escape attempt went unsuccessful.
On the 2nd of December, 2012, he managed to conceal a razor blade in his jail cell at the Anchorage Correctional Complex in Alaska. He used the same blade to kill himself.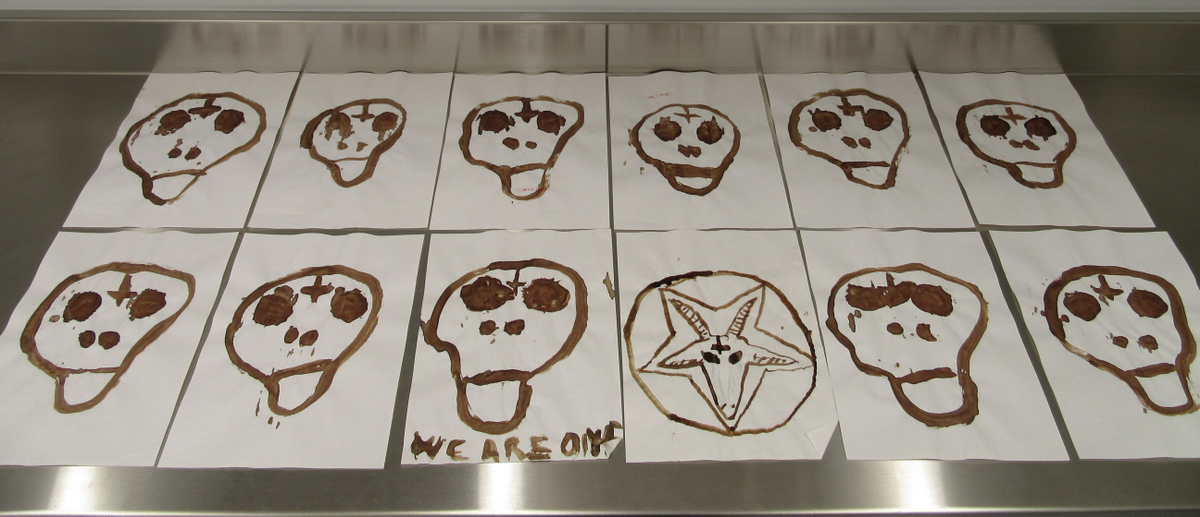 Keyes left behind a message, "We Are One". He drew 11 skulls with his own blood. According to the officials, the 11 skulls alluded to the total number of his victims.
Keyes Confessed Murdering Many People
It was not just Samantha, but Keyes killed many people. When he was caught by the officials, he confessed to murdering them. There are official records of two people who went missing – the Vermont couple, Bill and Lorraine Currier.
According to his confessions, he would plan murders ahead of time and did not have a specific victim profile, for he killed both men and women.
Keyes would often kill far from home, pay only cash, and turn off his mobile phone to save himself from getting traced in any form. However, things did not work in his favor in Samantha's case.
He also put together murder kits that he hid for years in advance in the location around the country so that he could use them when the time was right for him to kill again.
Keyes Took Many Secrets to the Grave
Even after his arrest, Keyes never gave the exact details and information about the murders he committed. The number of people that he killed still remains unclear.
According to his biography reports, he traversed to different locations where he knew he could find people alone and catch them off guard. He preferred places such as campgrounds, secluded parks, and cemeteries to look for victims. He also admitted buying supplies near locations where he planned to find his victims.
Facts about Israel Keyes that You Didn't know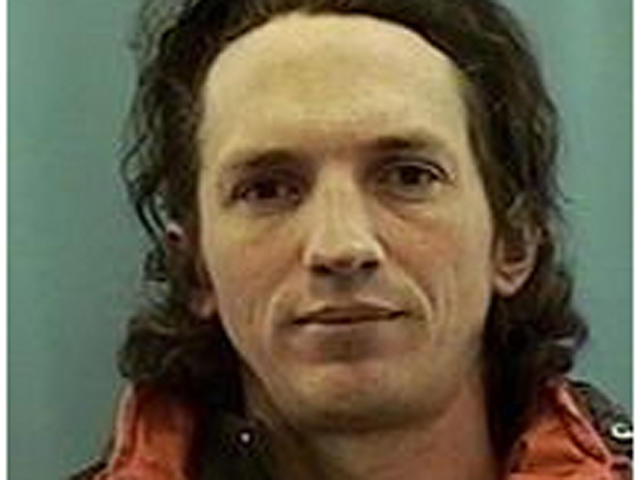 Keyes was born in Utah
Israel Keyes was born on the 7th of January in Cove, Utah. This rural place has a population of fewer than 500 people only.
He was born into a Mormon family as the second-oldest child and had ten siblings. However, the family changed themselves into Christians. He described his living conditions and philosophy in his first years as being Amish and later becoming a Christian Fundamentalist.
Keyes Renounced his Faith
Israel Keyes was a teenager when he decided to renounce his faith. The whole family was home-schooled and took their Christian identity very seriously. It resulted in a serious crash when he renounced his faith. He even indicated that he is more interested in practicing Satanism. His inclination towards Satanism might have urged him to commit murders.
His First Serious Crime
Keyes's interest in Satanism resulted in a first crime that ended well for the victim. He wanted to perform a Satanic ritual of killing a young woman. He even managed to grab one from the Deschutes River and tied her up. However, Keyes was too scared to perform the ritual and was not violent enough to execute it. He released the woman and asked her not to disclose anything about the abduction.
The woman kept her promise and never shared this incident with anybody after her release.
He Barely Left Traces after Murdering
Israel Keyes was a meticulous murderer who barely left traces after murdering his victims. Reportedly, he was highly fascinated by the infamous serial killer, Ted Bundy, and according to some officials, his modus operandi was very similar to Ted's.
However, there were differences too. For instance, Keyes planned every single step of his crimes to evade his arrest. He never left any victim profile behind and was killed hundreds of miles away from home. He used rented cars to travel such long distances. He never used cell phones during these trips and would only make transactions in cash.
When compared to Keyes, Ted Bundy was a sloppy murderer.
He Was a Creepy Man
In one of his confessions, Keyes described how he murdered and unveiled his real creepy side.
Before describing the details, he was promised his story would be kept private, especially from his daughter. Following this, Keyes described how he murdered a middle-aged couple in Vermont.
He flew to Chicago and rented a car. He then drove the car 1,000 miles to Vermont to locate the murder kits he had buried long ago. He looked for a house with no kids, dogs, or garage attached to it. He finally found that perfect house.
It belonged to a couple, Bill and Lorraine Currier. Soon after, Keyes abducted the couple and drove them to an abandoned farmhouse. He raped the woman and killed both of them. He then put Drano on their bodies to decompose them and packed them into garbage bags before burying them at an unknown location.
His Crimes Weren't Restricted to Killing Alone
Israel Keyes did not just murder people but also enjoyed committing other crimes to feel the thrill. According to the crime reports by the FBI, he might have been involved in more than thirty burglaries all across the country between 2001 and 2012.
Besides breaking into other people's houses, he also robbed numerous banks. According to him, money was not the reason he would commit such crimes but was merely a nice bonus. He loved the excitement of performing such acts.
A Part of His Suicide Note
The suicide note that Keyes left behind did not have any valuable insights into his murders, nor did it provide any hint for his other crimes. He paid a weird ode to murder and wrote it in an attempt to increase his self-worth even after his death. One of the parts of his suicide notes states:
"Your face framed in dark curls like a portrait, the sun shone through highlights of red. What color I wonder, and how straight will it turn plastered back with the sweat of your blood? Your wet lips were a promise of a secret unspoken, nervous laugh as it burst like a pulse of blood from your throat. There will be no more laughter here."
What are your thoughts on Israel Keyes? Tell us in the comments. Keep in touch for more on murder stories around the world.
The Horrifying Murder Story of Samantha Koenig