Mount Everest has witnessed the maximum number of deaths on a mountain. Even if people make it to the summit there is no certainty that they will be able to come back down alive as Everest is five and a half miles above sea level.
More than 300 mountain climbers have died while trying to reach the summit of Mount Everest which is Earth's highest mountain. The highest Himalayan mountain is at 8,848.86 meters (29,031.7 ft) above sea level. While many mountaineers have tried to climb the summit very few have succeeded to conquer it.
Have you ever wondered how many bodies are still there on Mount Everest? Well, let us discuss the same in detail in our article below!
Everything you need to know about Mount Everest Bodies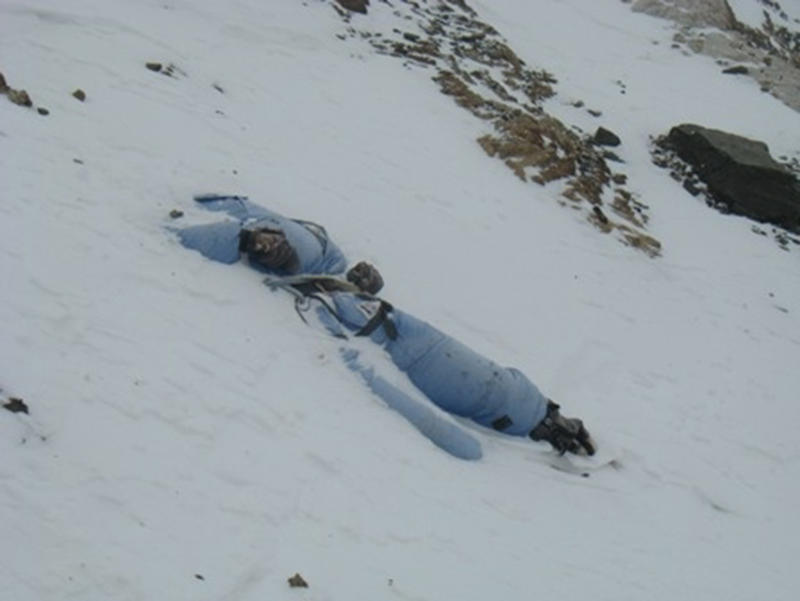 There are several reasons like avalanches, falls, serac collapse, exposure, frostbite, or health issues that can lead to the death of mountaineers. There is no concrete information about the exact deaths as not all bodies have been found.
People consider climbing Everest to be a big achievement
Mount Everest is one of 14 mountains all over the world which is more than 8,000 meters above sea level according to the climbernews. These are often referred to as "Eight-thousanders".
Climbing Everest is not just an incredibly tough task but it is also risky to the human body as well, particularly the heart and lungs. Mountaineers need to ensure that their respective physical and mental condition is really very good. Climbing the summit is a big milestone for people who attempt to reach there.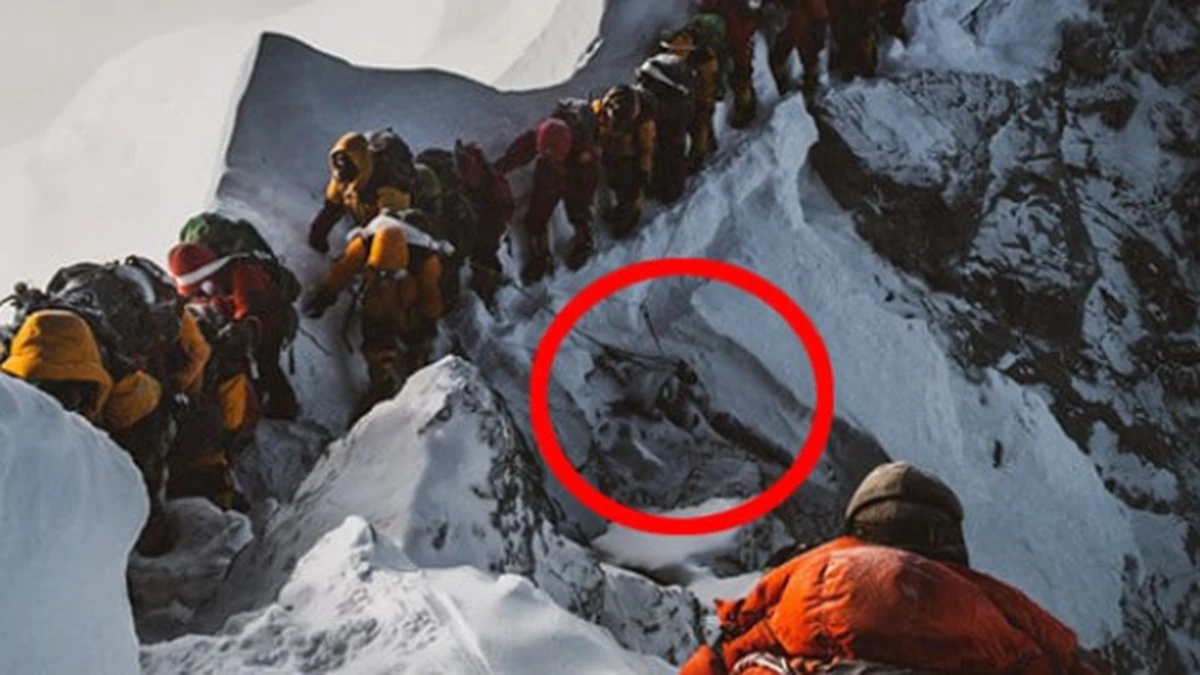 George Mallory was one of the very few successful people who made it to the top. When he was asked "Why did you want to climb Everest?" he just replied saying, "Because it's there". However, he lost his life on the summit and his body was found there after almost 75 years.
Count of People who made it to the Summit
There have been around 10,184 successful summits of Everest as of January 2021. However, the approximate count will be around 5,739 individuals as few people have been there multiple times according to the Himalayan Database.
The absolute count of dead people on the mountain may appear huge but on a percentage basis, the death rate of those climbing Mount Everest happens to be around 3%.
Count of Dead Bodies on Mount Everest
It is estimated that there are around 200 bodies that have remained on Mount Everest. However, the exact number of dead bodies and their details is still a mystery.
As of May 2022, 311 people have lost their lives in their attempt to reach the peak. And the sad part is that the most number of bodies are left there on Everest. A few of these bodies are found after some years with a change in the weather conditions.
Can Dead Bodies be removed From Everest?
If you have been thinking why are the dead bodies not brought down from the mountain, then let me tell you it is not as simple a task as it seems to be. The bodies get frozen which makes them quite stiff. As such, carrying such bodies is indeed an extremely tough task.
The weather conditions also need to be favorable to get the dead body down. Moreover, the cost to get back a dead body from the mountain is estimated to be really huge.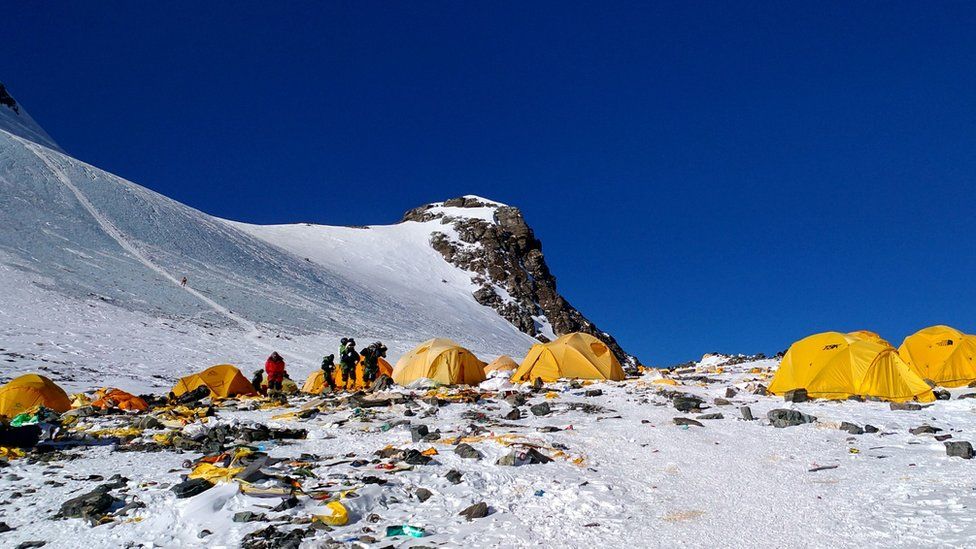 In some instances, it becomes a challenge to reach the place where you locate the body. It might take more time as well to reach the location. A number of times, you don't even get to know where the dead bodies are.
In spite of all these challenges, there has been remarkable progress with many bodies being recovered from the mountain.
Khumbu Icefall and Camp 4 area above 8,000 meters is popularly known as the Death Zone/Everest's Graveyard.
Criticism
In 2006, David Sharp who was attempting to summit Everest on his own died. His death ignited a moral debate about the culture of Everest climbers. Even though several had passed by Sharp as he lay dying, no one came forward to help him according to some eyewitnesses.
Sir Edmund Hillary, the first man to ever climb Everest, criticized the mountaineers' desire to reach the top and the basic courtesy to extend help to fellow climbers.
Edmund said in an interview when the news of Sharp's death broke, "If you have someone who is in great need and you are still strong and energetic, then you have a duty, really, to give all you can to get the man down and getting to the summit becomes very secondary".
He added, "I think the whole attitude towards climbing Mt Everest has become rather horrifying. The people just want to get to the top. They don't give a damn for anybody else who may be in distress and it doesn't impress me at all that they leave someone lying under a rock to die."
Can Dead Bodies be spotted on Everest?
Yes, in all probability one can see a few dead bodies in different places as they pass by the usual Everest routes. Few have been there for a long time while some appear only after weather changes.
Below is the list of some famous mountaineers who died while trying to claim the summit.
Tsewang Paljor – Green Boots
Sergei and Francys Arsentiev
George Mallory
Rob Hall
Scott Fischer
Hannelore Schmatz
Shriya Shah-Klorfine
Here is why people lose their lives on Everest
According to medical experts, there are several reasons behind mountaineers' death, altitude sickness being one of the major causes.
Also, when a mountaineer gets too drained to move further, he/she remains in one place thereby inhaling all the available oxygen. This eventually results in the collapse of the person.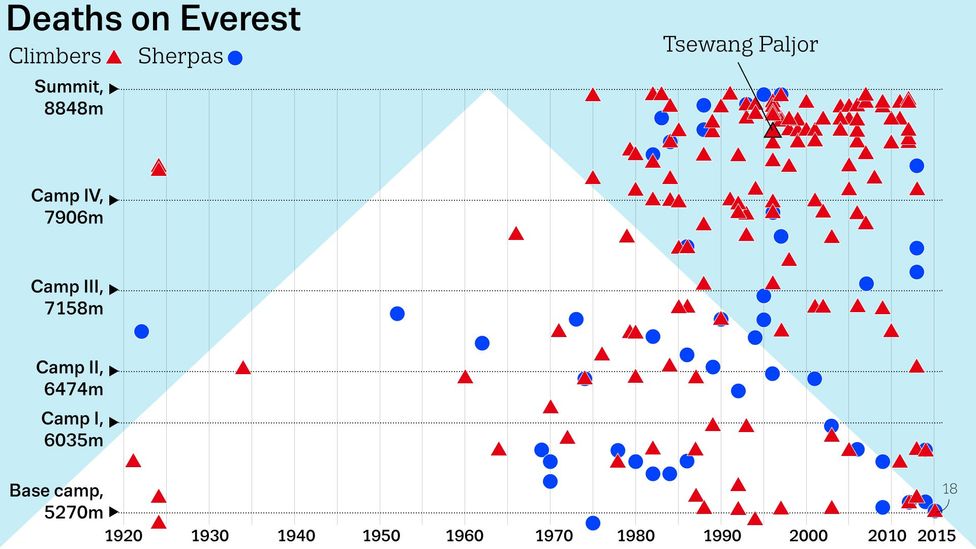 There are a few points wherein it becomes impossible for more than one individual to climb the mountain at a go. Because of this people need to stand still which results in the loss of body heat, usage of oxygen, and also exhaustion due to reduced oxygen to the brain.
Although a climber is perfectly fit and young enough, there is a possibility of suffering from a cardiac arrest or a heart attack because of the high deal of effort put in. Other reasons can be an avalanche or a fall.
Hope you liked reading the article. Stay in touch as bring to you more interesting articles like this!
Mount Everest Bodies: Wondering How Many Bodies Are There?